Roll Cameras
As we have come to learn Htoo Chit has created a wide wake in his path doing great things for many individuals and the Burmese community as a whole.  Apparently we are not the only ones to recognize this as today a Burmese film crew arrived to begin filming a movie based on Htoo Chit's life. May 11, 2012
euronews names FED top three for Migrant Children
May 7, 2012 euronews.com Thailand: Hope for Burmese children There are an estimated two million Burmese migrants in Thailand but only a quarter of them are officially registered. According to the International Organisation for Migration, 200,000 of them are children. They come to Thailand to escape political persecution or to find better paid work. Since 2005 The Foundation for Education and...
School's Open!
Phang Nga Province, May 9, 2012: Over 350 people gathered today in Khao Lak to celebrate the opening of the United Learning Center- a center dedicated to educating the children of Burmese migrant workers here in Thailand. The school will serve the needs of over 300 children ages 4-17 with the goal of integrating them into the Thai community.  Two of the new students reported that the new...
Kindness of strangers
May 5, 2012 (or 5/5/55, 2555, in the Buddhist calendar - - very auspicious) Just returning from the blessing of the house of the Learning Center's Director; Burmese monks offered prayers for peace and harmony and the community celebrated with a traditional Burmese breakfast……yum. On the way home, we passed a fruit vendor that had stopped to offer an elephant two pineapples. ...
International World AIDS Day Event- Phang Nga
December 1st, 2011 was a GREAT day!  It began with an one hour drive to the town of Pang Nga at 6am, before the sun was awake.  We arrived at a field with a stage and tents.  Each tent was reserve for one of the eight NGO's participating in/sponsoring the day's events.  After setting up the FED booth with hand made HIV/AIDS posters and FED banners, we were driven to a nearby Thai school to "walk."...
Sketchbook Project with Learning Center Students
Last Friday and Saturday, September 30th and October 1st, 30 students from Tonkamin and Parkweep learning centers braved torrential rains to join FED staff and volunteers at the Youth Outreach Center. The students began with some exercises and games to get to know each other, and then they made drawings of their houses, favorite food, favorite animal, and families. All of the activities the...
FED Aids Burmese Migrants Affected by Local...
The heavy rains that started Wednesday night and continued through Thursday led to the flooding of a number of local communities from the Khao Lak to the Takuapa areas. FED has visited a number of these communities, supplying them with food and water and other necessary support. The community at the Thokamin rubber plantation was affected most severely, as flooding washed away a bridge, isolating...
Women's Exchange at Thokamin Community
Today, Miléna and I (two volunteers) engaged in a Women's Exchange at Thokamin community, aided by our translator Nini Win. Mi Sein, a WEDA employee, led the workshop. She began the morning with a role playing game to bring everyone together, and then taught the women about proper hygiene and healthcare. She covered topics from puberty to birth control to pregnancy. The women's...
The Language of Kindness
Friday evening was a great cultural experience for all involved. We gathered for a traditional Burmese dinner at Executive Director, Htoo Chit's house and while the food was wonderful, what made the experience was the people. While the language barrier can at times prove difficult, this evening there were Thai, Burmese, and English speakers partaking in the festivities, and a few individuals did a...
Community Visit to Kuraburi Learning Center With...
Visiting Kuraburi Learning Center was an absolutely unforgettable experience. Aung Kyi and Aye Ho were the two community health workers that I spent time with, and while their thick accents make it somewhathard for me to understand them, their attitudes are something to learn from. Both are smiling, welcoming, and eager to practice their English. These are all traits I admire, and I am sheepish...
FED Celebrates Mother's Day
On the Queen's Birthday, Friday August 12th, FED employees and volunteers gathered at  Executive Director Htoo Chit's house for a celebration in honor of Her Majesty. Local Burmese and Thai community members were also in attendance. Guests sampled Burmese food and listened to FED band members play contemporary Burmese and Thai pop hits. The atmosphere was jovial and there was much...
Community Visit to Bang Sai
I just joined FED as a new volunteer and have been given the opportunity to join various teams on different community visits. Yesterday Miléna and I went to Bang Sai with the Health Team in the evening. Below is an account of my visit. Arriving at the "village" I am faced with a number of shacks made with corrugated metal siding or wood paneling. They're meager and dark structures but they do...
Community Clean Up Day
On Tuesday, August 9th, individuals from the local Burmese and Thai communities cooperated to clear the roadsides of accumulated debris in honor of the Queen's Birthday (coming up on Friday, August 12th!). The Queen's Birthday is not just a time to honor her Majesty but also a day for all Thai individuals to honor their own mothers as well. However, while Mother's Day is not...
2010 Annual Report →
We are pleased to present to you our 2010 Annual Report, hoping that it gives you a greater sense of the work and the accomplishments of the Foundation for Education and Development (FED) in the past year.   These results could have not been achieved without the support of individuals, foundations, corporations, and governments from around the world.   On behalf of the Board of Directors, our...
Over 200,000 Migrant Workers have applied for a...
Ms. Su Thetsarni Subong Phet, an employee of the Employment Agencies Administration of Labor Department, said there were over 200,000 migrant workers who had applied for a new work permit in Thailand from 15.June.2011 to 22.June.2011. Over a period of one week a total number of 32,323 employers have registered for 206,299 migrant workers. According to the statistics, the number of Burmese...
From GHRE Website →
9 tags
Women's Empowerment and Development Association →
In recent years, millions of people from Burma[1] have migrated to Thailand.  The Thai Ministry of Labor registered close to 812,984 migrants from Burma in 2010[2].  Many more Burmese enter Thailand illegally and do not register with the government.  The latest academic research estimates a total number of four million migrants[3].  Most have left Burma in search of security and safety as a result...
7 tags
7 tags
On the Road of Human Trafficking: A Story of...
Working in the field of Burmese migrants in Thailand necessarily implicates a wide range of issues.  While FED strives to respond to many of these concerns, including education, skills training, health, women's empowerment, and human and labour rights, there are still many more problems that need to be addressed.  Particularly, the dangerous process of migration is one that often times...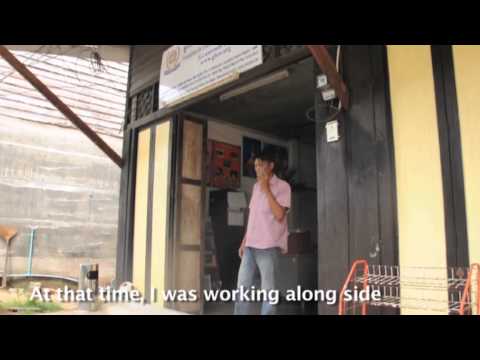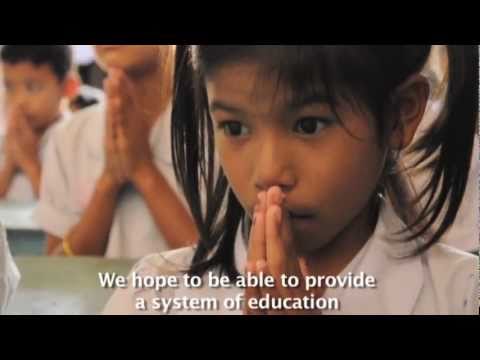 8 tags
Watch